David Birtles - Wing
Scotland Wheelchair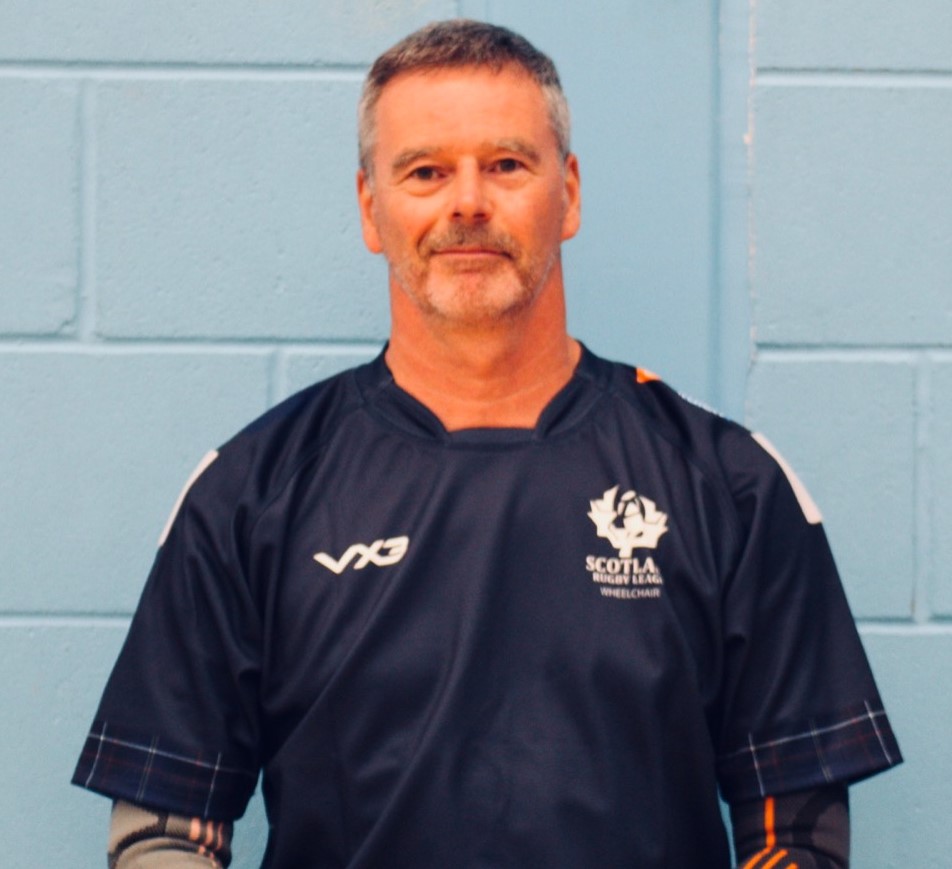 | | |
| --- | --- |
| Heritage No | 27 |
| Date Of Birth | 24/07/1960 |
| Place Of Birth | Birmingham |
| Clubs | Dundee Dragons |
| Honours | Scotland Wheelchair |
David was born in Birmingham and qualifies through residency having lived in Dundee for the last 28 years.

In 1995 David was diagnosed with a rare strain of Limb - girdle muscular dystrophy a progressive muscle wasting disease of the legs but can also affect other parts of the body. David has a slight wasting upper back, left side area. After hearing about his condition, employment as a vehicle paint sprayer was ended. Soon after David found employment with Scotland police as a support staff worker and have been there for 25 years.

Swimming 4/5 times a week helped David with his fitness but in 2014 he joined Dundee Dragons wheelchair sports club which allowed him to play and compete in basketball, tennis, badminton, golf and Rugby League. I trained with the SWRL squads for 2 years before being selected and making his debut for the 2017 Celtic Cup, shortly followed by the 2017 World Cup in France. With other Celtic Cup and Tri-Nations appearances, David has accumulated 10 caps.

Just want to say that wheelchair sports, especially Dundee Dragons turned my life around.