SCOTLAND RUGBY LEAGUE BOARD
Victoria Hogg

Chair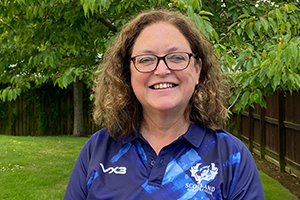 John Harris

Vice Chair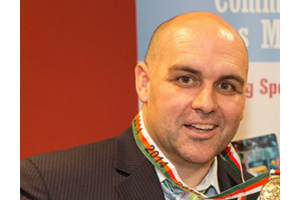 Joining the Scotland Rugby League in the newly created role of Vice Chair is Professor John Harris. John is an academic who has worked at universities in England, Wales, Scotland and the USA.  John is a Fellow of the Chartered Institute for the Management of Sport and Physical Activity and a Fellow of the Higher Education Academy. He is well-known for his work on the socio-cultural analysis of sport and has published work on a number of different sports including rugby league. Much of John's substantive research focuses on areas such as celebrity, identities and globalisation.  His most recent publications include the co-edited book Rugby in Global Perspective (Routledge).
Born in Wales, John started coaching football as a teenager and undertook his first degree in Sport and Human Movement Studies.  He spent two summers coaching in the USA and led the development of one of the leading football education degree programmes in the UK.  He has worked with a variety of sports organisations and retains a strong interest in community sport development as a researcher, advisor, volunteer coach and parent.
Professor Harris is currently Associate Dean Research within the Glasgow School for Business and Society at Glasgow Caledonian University where he is part of the Senior Management Group for the School. He also serves on the editorial boards of four international journals and supervises doctoral research across various management subjects.
Debbie Knight
Finance Director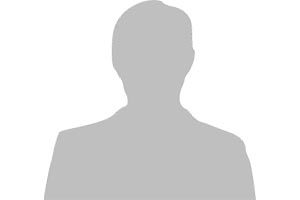 Ollie Cruickshank
Rugby Operations Director

Victoria Hogg
Safeguarding & Welfare Director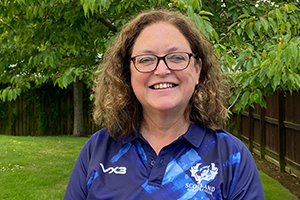 Mike Chandler

Pathways Director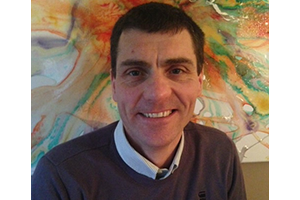 Mike joins the Scotland Rugby League Board with deep experience in coaching and developing players and athletes, through a career spanning 27 years in the military and in elite sport. He brings with him an approach that is person centred and holistic, which enables success in high-performance and development environments, drawing on a range of tools and resources to support the player at different stages of their journey.  
Mike has been focused on the development of people through high-performance coaching and environments throughout his career, creating clear strategies for development alongside an environment of high trust, challenge and safety in which to develop. He is a qualified coach himself across several sports and has worked with both Elite and Pathway Coaches in several Olympic and Paralympic sports, enabling them to best support their Athletes to deliver on the World stage.
Alistair McVicar
Commercial Director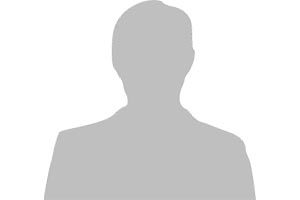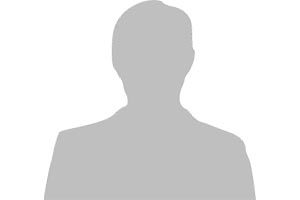 Stuart brings significant club and regional committee experience to the new role of Club Director having been Chair of Dundee City Disability Sport, a long time committee member of Strathmore RFC and Chair of Strathmore Community Rugby Trust, a charity he set up to increase participation by all in both codes of rugby. Stuart was introduced to rugby league playing for Aberdeen Warriors and went on to jointly set up, and then manage and play for Strathmore Silverbacks. Stuart played for Scotland A in 2013 and 2014.
Professionally Stuart is a Chartered Management Accountant with the Chartered Institute of Management Accountants and a Chartered Manager with the Chartered Management Institute, and is a Fellow with both organisations. Stuart works for Angus Council in school support services and has a wealth of local authority experience.
Scott Burns
Disability & Inclusion Director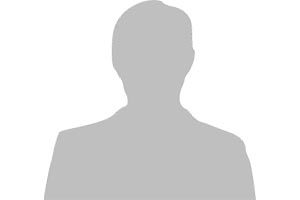 VACANT

Development Director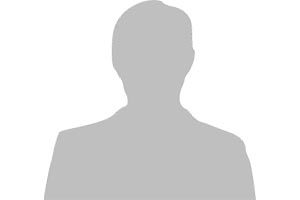 Bob Baxendale
Non-Exec Director

Bob Baxendale joined the Board of Directors of Scotland Rugby League in 2016 following a highly successful twenty-five-year career as an officer in the Royal Marines.
With extensive knowledge in leadership and management from the tactical to the strategic levels, he brings experience of detailed analysis and planning, as well as a strong belief in the values and standards that are required in high performance organisations.
Brought up on rugby union at Berwick Rugby Football Club, he became an enthusiast of the game of rugby league on his first exposure as a student at Dundee University. He went on to Captain the Scottish Students (as they were then Known) from 1988-1991, and spent a short period within the professional ranks before injury cut short his playing career.  Since then he has established rugby league within the Royal Marines and as well as being a player and coach in the past, has sat as a senior member of their board for over two decades as Chairman, Vice President and President.
VACANT
SRL Club Representative